Ozarks Environmental Services provides water and wastewater solutions to municipalities, community associations, developers, and homeowners.
Professionally trained, certified Operators provide peace-of-mind when contracted to perform the day-to-day operations of community water systems and wastewater treatment facilities.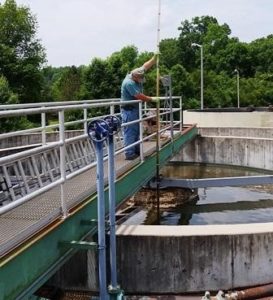 Homeowners are relieved to find an end-to-end service provider capable of routine on-site maintenance of their septic system, and around-the-clock response capability when their system breaks down.
Developers and builders look to Ozarks Environmental Services for sales and installation of quality products, such as E/One grinder pumps and septic tanks.
Pumping services are available to wastewater treatment plants and homeowners.  Having your tank pumped out regularly helps to improve and protect water quality, and helps to prevent problems and back-ups into your home or lateral field.